Sunland Awarded Build Arizona AGC Award!
29 January, 19 / Awards, Community
​Sunland was awarded a Build Arizona Award from the Associated General Contractors (AGC) of America – Arizona Chapter for the White Mountain Apache Tribe Fair 46 & Consolidated 32 Roadway Reconstruction project in the reconstruction under $10 million category.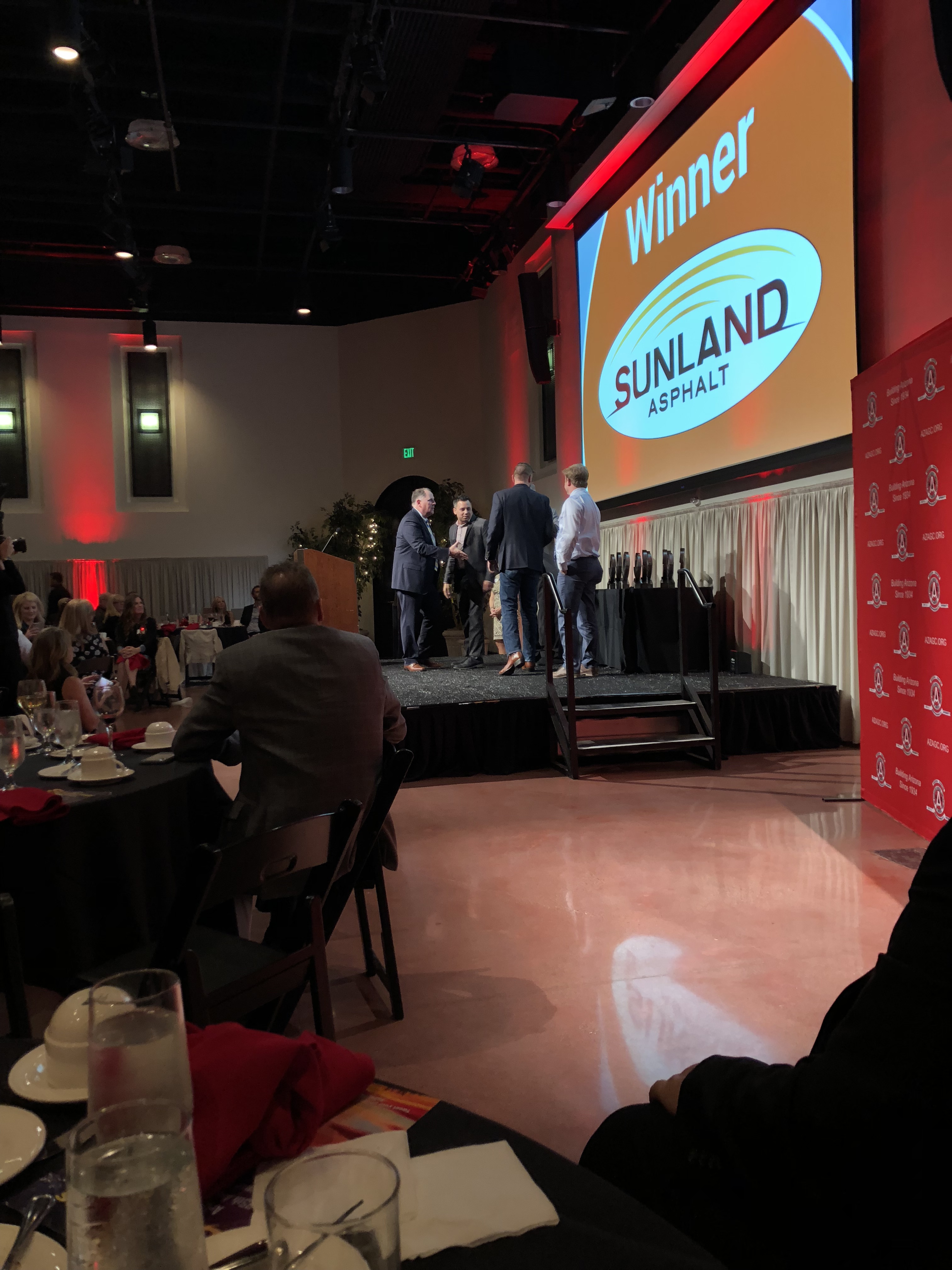 The project consisted of clearing and grubbing, roadway and drainage excavation, new culverts including a value engineered Pre-Cast Box Culvert, new pavement, and permanent pavement markings. This was the first project to be administered by the WMAT DOT and the first project built under the leadership of the tribe's first new Chairman in over 30 years.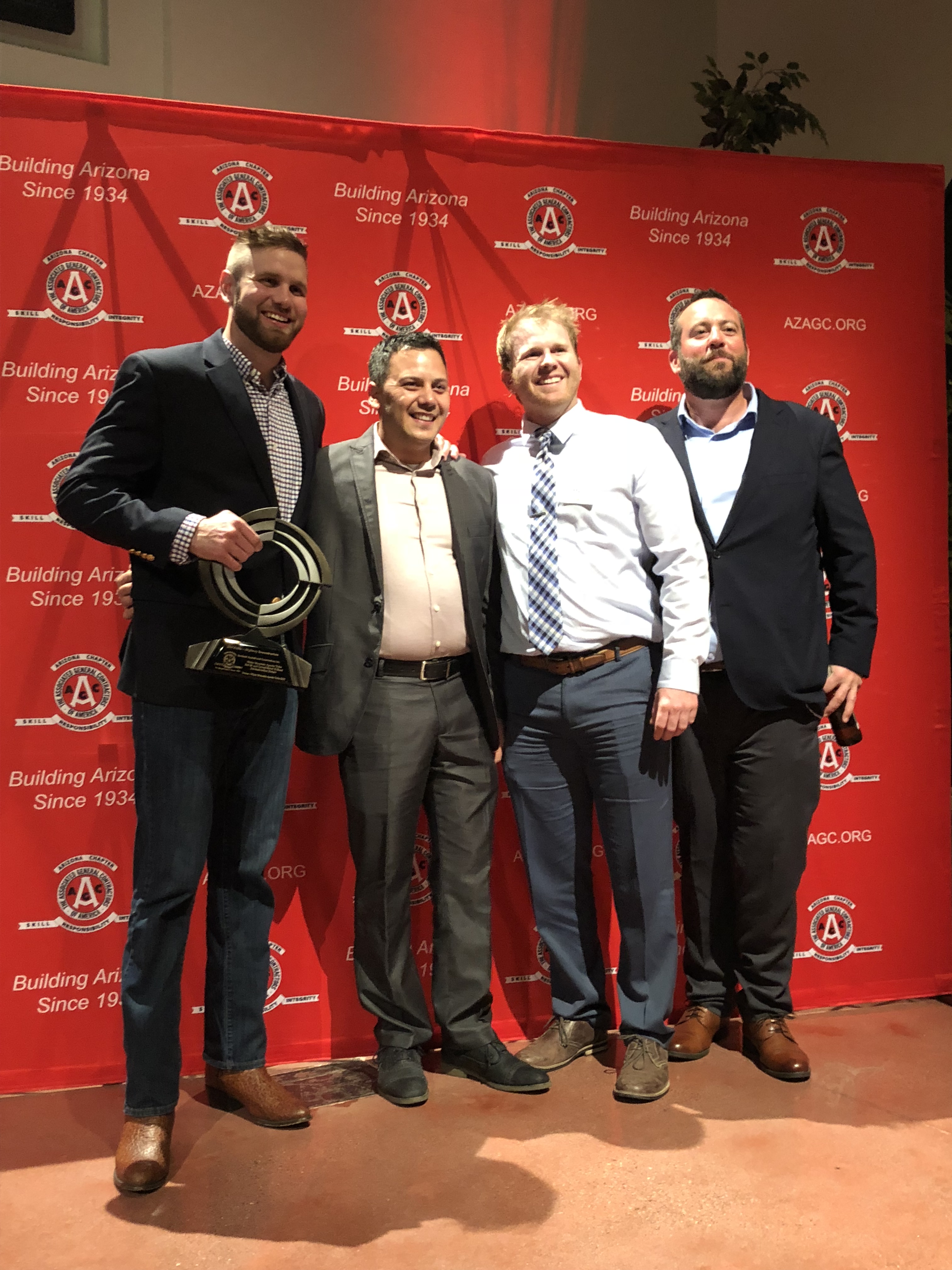 Congratulations to the project team: Matt Johnson, Vice President, Immanuel Martinez, Project Manager, Rick Risner, Business Development Manager, Steve Boyd, Project Superintendent, Kenny Wells, General Superintendent, Gary LeSuer, Paving Superintendent, and Michael Lucarelli, Intern.