Sunland Keeps Employees and Community Safe During COVID-19
04 May, 20 / Community, Safety, Sunland Asphalt
As we continue to see the impact of COVID-19 or Coronavirus in our communities, the safety, health and well-being of our employees, customers, partners and community is of the utmost importance during this time.  Here are a few safety procedures that Sunland has put in place:
KEEP A SAFE DISTANCE BY SOCIAL DISTANCING:  Stay at least 6 feet apart from others, refraining from personal contact such as handshakes.  For example, in the field, our crews maintain proper social distancing guidelines as seen here in our morning Pre-Task Planning (PTP) Meetings where our teams keep a 6 foot distance between each other. Employees who are able to do so have been working remotely and have been given the technology to support them.
Disinfecting, Cleaning Supplies and Personal Protective Equipment (PPE): Our Safety department has distributed ProKure to disinfect company vehicles and equipment nightly as well as face masks. Employees are asked to clean and disinfect frequently touched objects and surfaces such as doorknobs, tables, desks, kitchen counters, etc. on a regular basis, multiple times a day as needed.
CONTINUE TO PRACTICE PROPER HYGIENE: Employees are encouraged to wash their hands often with soap and water for at least 20 seconds. If soap and water are not available, use an alcohol-based hand sanitizer. When they cough or sneeze, they are asked to cover their mouth and nose with a tissue, or do so into their elbow.
MINIMIZE RIDE SHARING: Employees are encouraged to minimize ride sharing to and from jobsites.
FOUR AND NO MORE TO A VEHICLE: If you an employee has to travel in a company vehicle that only has a front seat, they are asked to keep a maximum of two passengers.  If the vehicle has a front and back seat, they are asked to keep a maximum of four passengers.
DO NOT SHARE FOOD: Employees are encouraged to bring their own food/snacks and to not share with others.
DO NOT SHARE DRINKS: Employees are encouraged not to share water or other drink containers.
DO NOT SHARE PPE: Employees are not to share personal protective equipment (PPE) for any reason.
ESSENTIALS ONLY:  Employees are asked to limit potential exposure to COVID-19 by only going to the essential places like home, work, the grocery store, etc.  Limit crowds of people, as recommended by the CDC.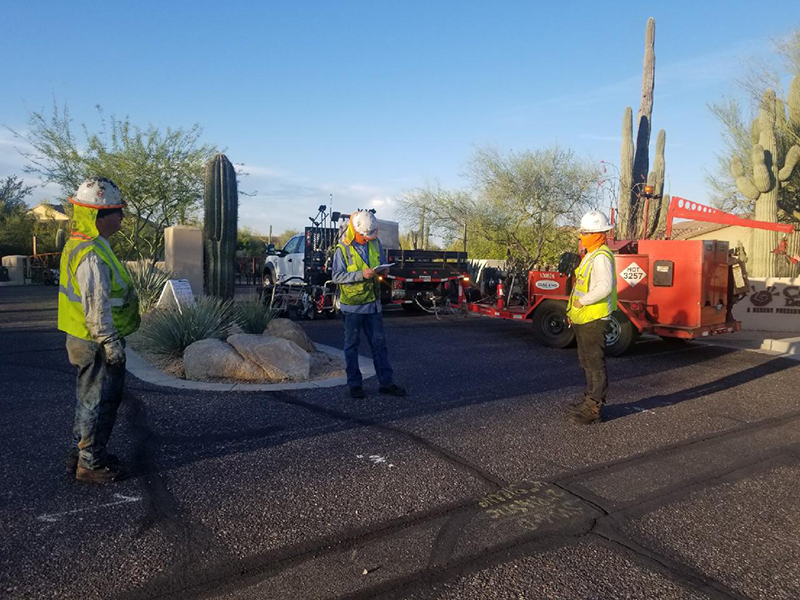 Thank you to the entire Sunland team for your continued support of our enhanced safety measures!