No one likes old, cracked parking lots. Not only do they look unattractive, but they can be annoying to drive on, especially if there are a lot of potholes. School parking lots are used every day and should be kept in tiptop shape. However, repaving typically requires a lot of work and money, so it's important to know what you are getting into. Pave the way to a new parking lot by diving into some of these factors.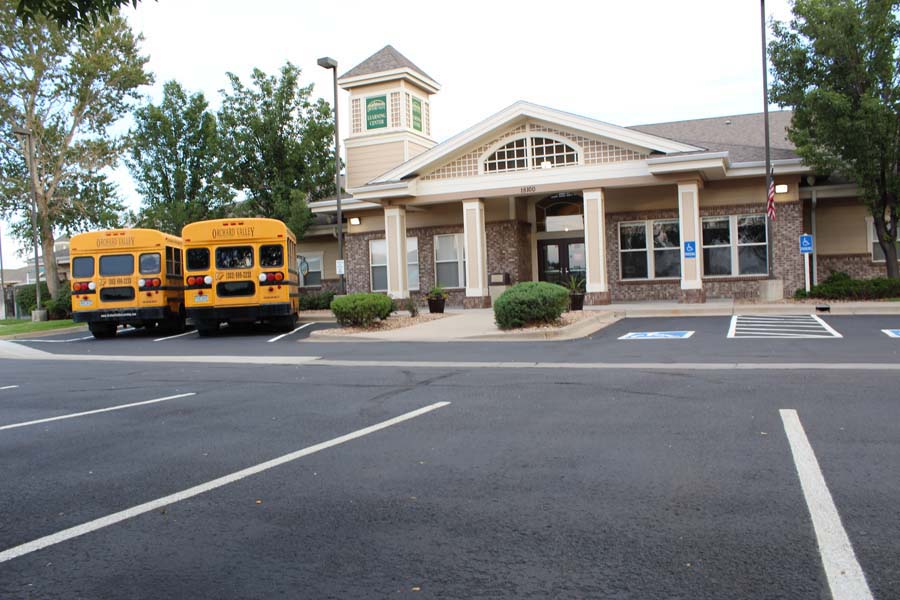 The Type of Pavement
The first step you must take is to choose the type of pavement for your parking lot. While you can use paver and concrete paving, asphalt is generally the most affordable out of the three. Along with fitting into your budget, asphalt is a flexible pavement. As it can expand and contract without a problem, this blacktop can handle vicious thaw and freeze cycles. Also, because of the porosity of the pavement, asphalt soaks up water and prevents standing water from becoming an issue.
The Work Your Lot Needs
Does your school's parking lot need complete repaving or could it simply use an asphalt overlay? By consulting with experts, such as the specialists who work for Sunland Asphalt, you can determine what kind of work is necessary to get an efficient blacktop.
Some visible signs can help you decide what you need done. For instance, alligator cracks are severe interconnecting cracks that look like an alligator's back. If these are evident, it shows that some type of base failure has occurred and that the lot might require milling and repaving. However, if there are only a few potholes or cracks, your lot might only need spot treatment repairs. Either way, asking the professionals about the condition of your school's parking lot is a useful idea.
The Right Time
Due to the time, work, and money that paving a parking lot requires, there might be uncertainties clouding your mind. Should you embark on this paving journey? If your school's parking lot suffers from many cracks and potholes, repaving gives your lot a fresh start and can stay in good shape for up to 20 years. Repaving also improves the appearance of your lot, which increases the curb appeal of your school. Teachers, parents, and students can enjoy the look and feel of the new blacktop.
Picking a Contractor
Deciding which paving contractor to go with can be intimidating. However, if you pick a company that has experience with school parking lots, you can be assured that your school's blacktop will be done correctly. Sunland Asphalt has experience paving school lots, including Thunderbird High School's parking lot. We milled and repaved 26,943 square yards and crack-sealed, seal-coated, striped 6,749 square yards, and extended the parking lot. The successful result was a beautiful, clean blacktop.
The Maintenance Afterward
Although asphalt is a fantastic selection for your school's parking lot, it can require consistent maintenance in the following years. By taking care of the pavement often, you can prevent repair expenses from getting too high. Sealcoating should be done as often as every three years to protect against oxidation and spills. Prevent water from seeping into the base structure of your lot by sealing cracks whenever needed, and patch deteriorated sections if necessary.
Keeping up maintenance preserves the lifespan of your school's parking lot. Issues such as cracks, loose aggregates, oil spots, and ruts should be taken care of quickly to prevent further damage. If pavement wear is left unchecked, the damage could become harmful to your asphalt and result in many costly repairs. Make sure to keep your pavement company informed so that those professionals can help you in the best possible way.
Repaving your school's parking lot is a big task, but a shiny new blacktop is worth it. By complementing your school and making parking a cinch, your new parking lot will do wonders. Remember to figure out exactly what work your lot requires, the type of pavement you need, and the right time to pave. Finally, don't forget that once the paving is complete, regular maintenance should keep your school's blacktop looking good. If you are hoping to give your students and staff a good parking lot for years to come, Sunland Asphalt is the company to put your confidence in.
Need help budgeting for pavement maintenance?  Our experts are ready to assess your property and provide a FREE estimate.