Meet Kyndal D'Ambrosio!
18 December, 17 / Project Spotlight
As Fleet Administrative Assistant, Kyndal processes invoices, equipment usage postings, fuel transfers, ordering and maintaining WEX fuel cards & enterprise fleet cards, and assisting others in the fleet department.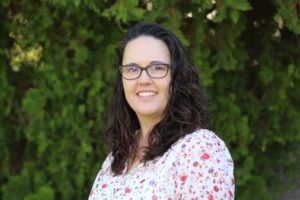 What is one goal you'd like to accomplish during your lifetime? 
Do I have to choose just 1, because I can't! Be a great parent, see my kiddos succeed, travel, win the lottery and own a food truck.
What is your favorite hobby? 
I love cooking, baking, grilling & firing up our pizza oven…basically anything that has to do with food, I love. It is something that my whole family enjoys and it brings us all together. Camping, hunting & fishing come in a close second.
Who is the most inspirational person to you?
My 2 boys! They inspire me each and every day by reminding me to enjoy the little things in life, to dance like no one is watching, to love unconditionally and just laugh and have a good time. Time goes by way to fast so enjoy each and every moment!