Meet the Expert: James Burrus
25 September, 17 / Community, Meet the Expert, Team Member Spotlight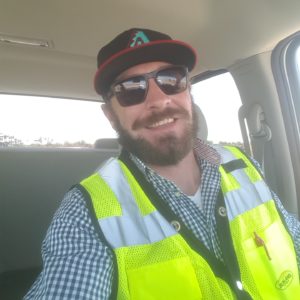 As Site superintendent, James is a site leader for Sunland. His days consists of starting out and leading the guys throughout the day in the safest most efficiently productive manor, while planning and looking ahead to the future to determine critical paths and better avenues to be cost efficient.
When you were a child, what did you want to be when you grew up?"
Growing up I was always highly intrigued with the processes of construction, and the nature of how things work and where they come from. Still to this day I feel great joy and pride when I see the processes work and a job unfold before my eyes
List 3 things on your "bucket list."
1. See the Northern lights
2. Visit Arlington national cemetery
3. Play golf at St. Andrews
What are you going to do when you retire? 
Play golf, go to SEC rivalry games and watch the Auburn Tigers win a natty!