Meet the Expert: Kevin Fisher
26 July, 17 / Community, Meet the Expert, Our Experts
As a Project Manager, Kevin's main job at Sunland is to manage all aspects of a given construction project from start to finish. Not sure there is such thing as a typical day in construction management.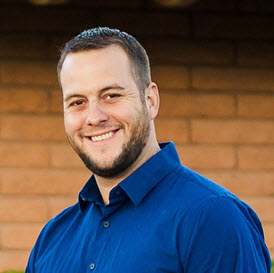 What is your favorite outdoor activity and why?
It's hard to pick just one activity, but my top favorites would be biking, trail running, kayaking and swimming with my kids.
What do you enjoy doing to relieve stress?
Any of the activities listed in the previous question are a great stress reliever.
If you won the lottery, what would you purchase?
If I won the lottery I would probably buy a beach front place in Cabo San Lucas and a waterfront cabin on Vancouver Island; along with a boat to sail between them.
What is the most favorite place you've traveled to and why?
Vancouver Island is my most favorite place I have been. The scenery, wildlife and fishing are second to none.