Meet the Expert: Sandy Stone
07 December, 16 / Careers, Meet the Expert, Project Spotlight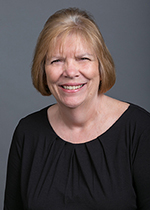 Sandy Stone is one of Sunland's most tenured employees celebrating her 26th year anniversary with Sunland Asphalt in 2016. As an Accounting Administrator in our Tempe office, Sandy has witnessed the evolution of Sunland first hand. We recently sat down with Sandy to ask her about her career with Sunland and what advice she would give to employees.
Why have you stayed with Sunland for 26 years?
The opportunities and mobility. It's never been dull. I started in Tucson, opened Vegas, moved to Bullhead, back to Vegas, and then to Corporate. I've had the opportunity to work with Sales, Production, and Corporate and had the privilege to work with and get to know a lot of good people along the way. If you're curious and open to change it can be a lot of fun.
How has our company culture has changed in the last 26 years?
I believe it's always remained the same – take care of our customers and each other. When I first started with Sunland over 20 years ago I lived in Tucson. My HOA was a customer then and are still a customer today. That longevity says we must be doing something right.
What is one piece of advice to give to employees?
Learn as much about Sunland and its history and its employees as you can. Take every opportunity to learn about who we are and what we do. If you can go to a job site, do it. Our crews are highly skilled and it's amazing to see what they can do. If you can go to a Pavement Maintenance Fair, go. Learn about the processes our crews perform. If you see it then all that paper we push around makes a lot more sense. To the guys in the field, even though you can't see it, there is a reason for that paperwork.
Congratulations, Sandy on your 26 years with Sunland Asphalt!