NAWIC's 6th Annual Red Rose Bowling Tournament
09 August, 17 / Community, Sunland Asphalt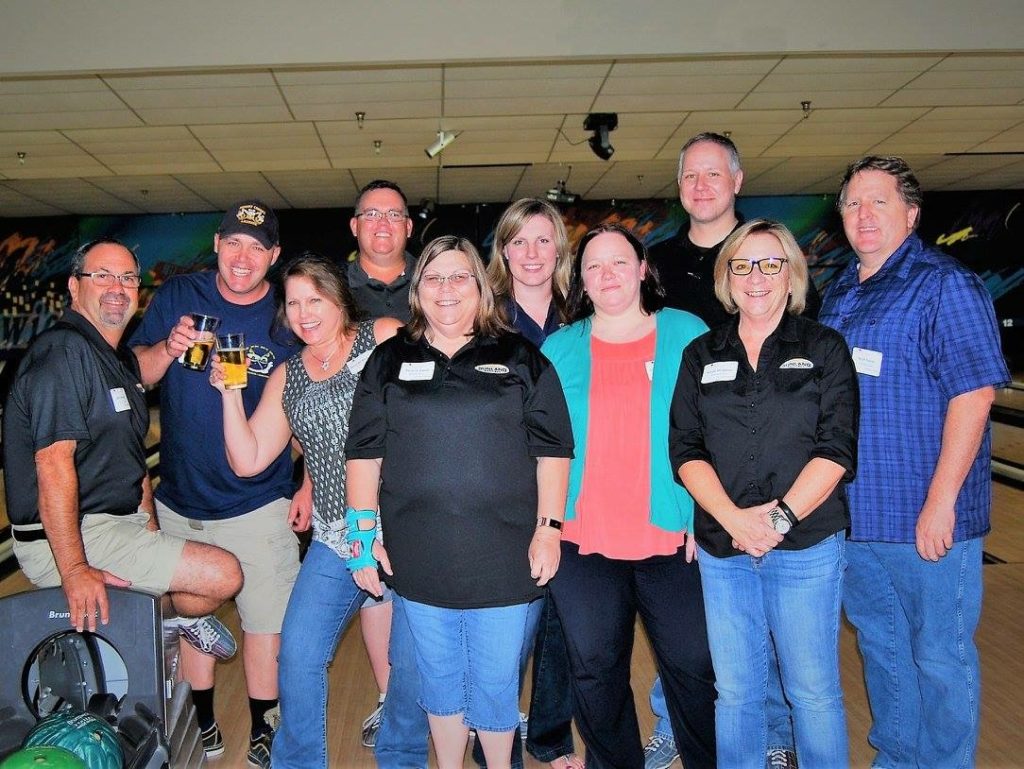 Sunland Asphalt was proud to participate in the 6th Annual Red Rose Bowling Tournament, hosted by the Greater Phoenix Chapter of the National Association of Women in Construction (NAWIC).
The Sunland team of Jeff Coffman, Joe Zaleski, Amanda Neuheisel, Jason Martin, Rebecca Jewel, Kristan Partel, Cara Winterhoff, Rick Walz, Renee McWenie and Boyd Davies represented Sunland's Accounting, Fleet, Human Resources, Marketing, Safety and IT Departments. This was the second year Sunland participated, with two teams.
NAWIC is an association that promotes careers in construction, construction education and awareness through its various programs and seminars. All proceeds from this year's tournament benefit the Lodine Robinson Endowment, a scholarship opportunity for female students enrolled in construction industry related two to four year degree programs at an Arizona based institution.