Sunland Asphalt Earns 2017 Arizona Corporate Excellence (ACE) Award
09 November, 17 / Project Spotlight
On November 2nd, 2017, the Phoenix Business Journal celebrated the best of Arizona private enterprise at the annual Arizona Corporate Excellence (ACE) awards. Sunland Asphalt was recognized as the 16th Top Privately Held Company in Arizona.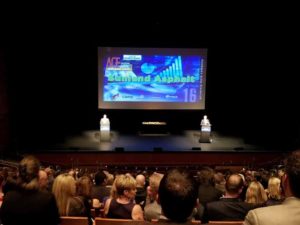 The goal of the ACE Awards is to develop an increasing sense of knowledge-sharing and community among private companies in Arizona. The event held at the Scottsdale Center for the Performing Arts, included the reveal of the top privately held companies in the state as well as the fastest-growing private businesses.
Click HERE to view the highlights from the 2017 Ace awards event.