Sunland Awarded at the 35th Annual Clear Air Campaign Luncheon
25 October, 22 / Project Spotlight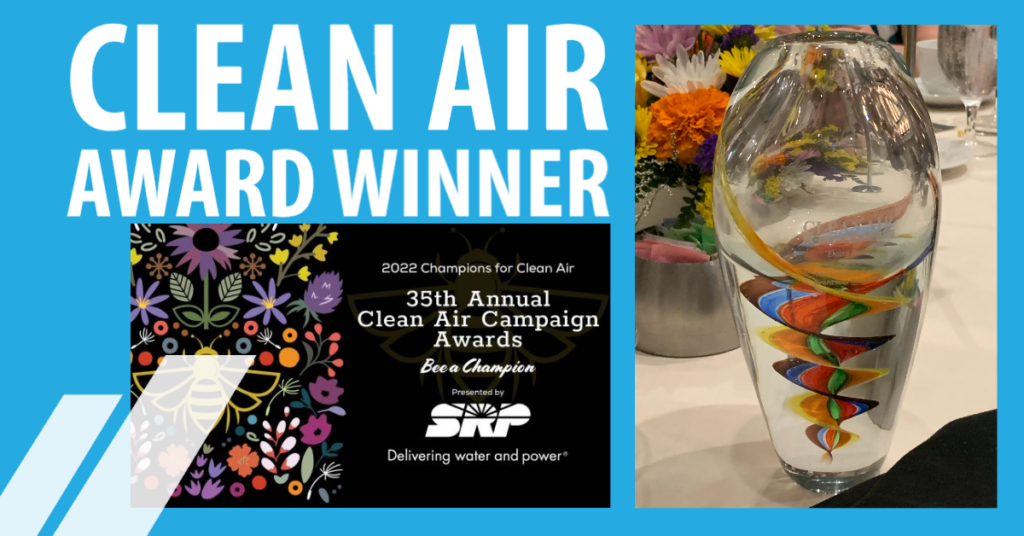 Sunland Asphalt was recently awarded at the 35th Annual Clean Air Campaign Awards & Luncheon. Thank you to Eloisa Perez, our Transportation Coordinator in HR, for her efforts in planning Trip Reduction Program fairs (TRPs) at both the corporate office and the 7th Street location this past summer. It is her goal—and the goal of Sunland —to provide information and bring awareness about how to reduce air pollution.
As Eloisa says, "It is about letting others know that we can all help by doing little things."
As a result of planning successful TRP fairs, Sunland was nominated in the Marketing & Events – Less Than $250 Budget category. Congrats to Sunland and Eloisa for this accomplishment.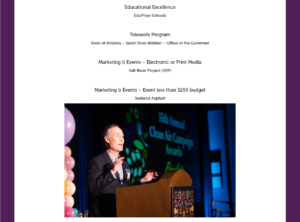 Click on the links to read more about Maricopa County's TRP goals and the Clean Air Campaign Awards.