Sunland Named One of the Best Places to Work
08 December, 15 / Awards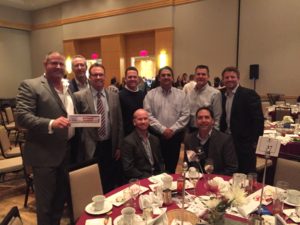 On Thursday, December 3rd, 2015 Sunland Asphalt was recognized by the Phoenix Business Journal as one of the Best Places to Work in 2015. With thousands of businesses in the Phoenix metro area, 115 were recognized at the luncheon.  Sunland was one of 20 local businesses in the Midsize Companies Category, which consisted of companies such as the Arizona Diamondbacks, Bank of Arizona, City Property Management, McCarthy Building Companies and many more.
"Through our dynamic company culture, employee stock ownership program (ESOP), and generous benefits, our Executive Team is committed to Sunland being the best place to work.  We are truly honored to be recognized by the Phoenix Business Journal," said Kristan Partel, Marketing Manager.
To check out the complete list of companies, click HERE.