For Sunland Asphalt & Construction, Inc., 2018 has been a year of growth and change. As we reflect on the year, we are full of gratitude and appreciation for those who have been instrumental in the success of our company including:
Employees
With over 400 employees nationwide, the Sunland family culture is strong and has been instrumental in the growth of our company from the executive team to our crews.   As Employee Owners, Sunland's employees are the backbone of our operations.  From crack filling a parking lot in 120 degree weather to being 40 feet deep in an underground trench surrounded by dirt, every single employee plays a role in Sunland's success.  Without our employees, Sunland would not be the company it is today.
Customers
Sunland strives to exceed expectations by providing excellent customer service from estimating a project through project completion. For customers past, present and future, Sunland builds relationships by focusing on our CORE values: Customer Focus, Ownership, Relationships, Ethics and Safety.   For over 40 years, our customers are the reason our company has been able to thrive, withstanding the trials and tribulations of evolving markets and various economic landscapes.  Our customers bring repeat business, trusting Sunland with their projects to refer us to their professional networks, both for which we are thankful.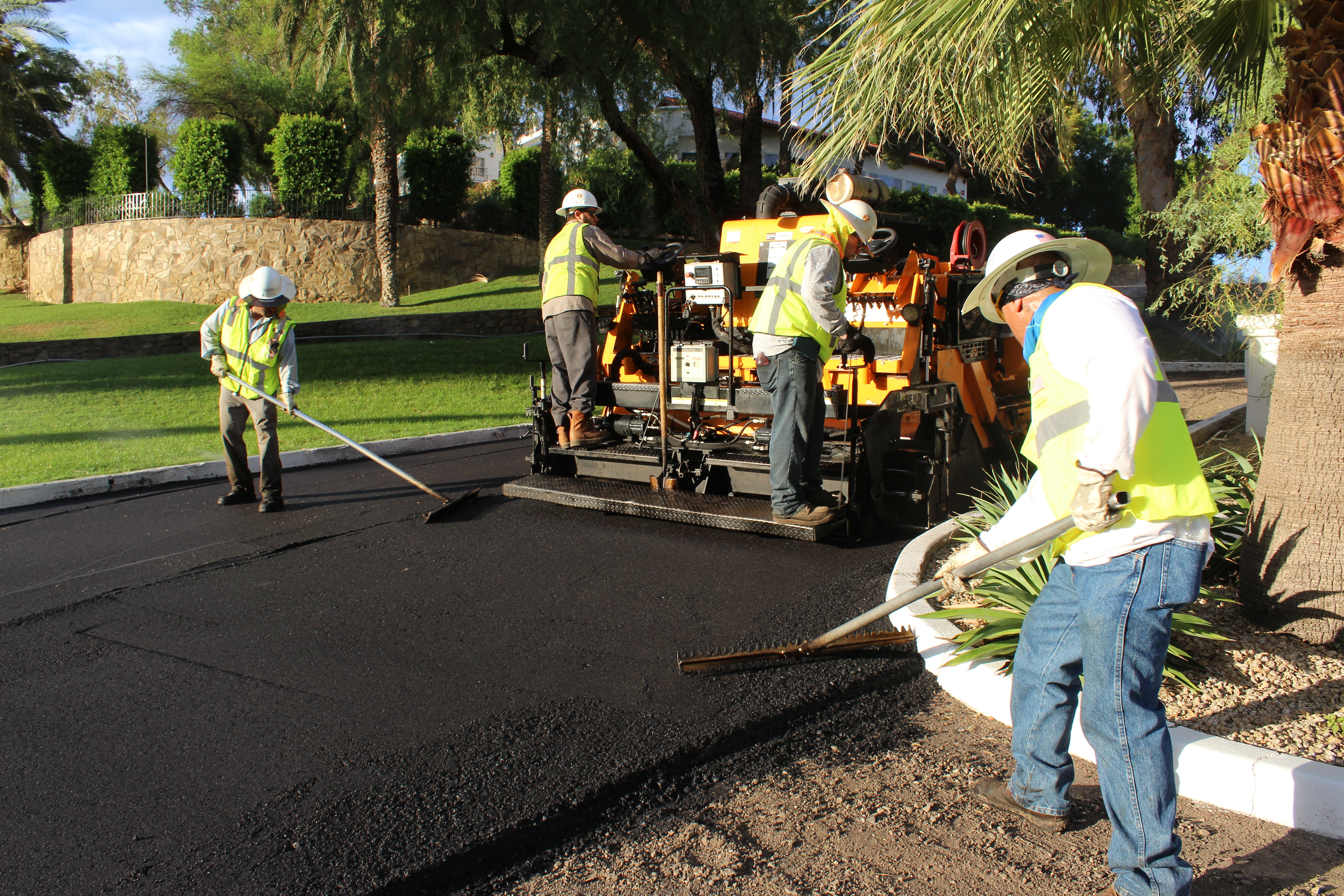 Vendors
In the truest sense, Sunland views our vendors as partners, working together to provide superior products and services to our customers on a daily basis. Our vendors are an extension of Sunland, and allow us to deliver on our mission statement "we'll do what we say we'll do, when we say we'll do it." Their consistency and dependability make all of us at Sunland thankful for the strong partnerships we have built since 1979.
Subcontractors
Our subcontracting partners are experts in their field and have proven such by meeting budgets, schedules and providing excellent customer service on numerous Sunland projects.  We value the long standing relationships we have with them and enjoy the opportunity to also bring in new subcontractors that align with our core values.  Sunland is thankful for the collaboration and support we receive from our partners and view them as an extension of our company.
Community
With offices in Arizona, Colorado, Nevada and New Mexico, Sunland serves a wide variety of communities throughout the United States. One of Sunland's primary objectives is to give back to the communities in which we live and work. Throughout the year, Sunland partners with various groups, like Lead Guitar, Boys and Girls Club, the American Cancer Society and many more to give back and interact with our communities. Our communities give so much to us, and we at Sunland are thankful we are able to give back in return.
From the Sunland family to yours, may you enjoy a warm holiday with friends and family. Happy Thanksgiving!